High Power(23dbm) 108Mbps WirelessUSB 2.0 Adapter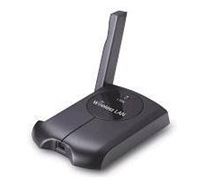 The USB 2.0 wireless card supporting dual-band 802.11a/b/g (2.4GHz & 5GHz) radio operation. It provides high-speed wireless connection with data rate up to 108Mbps. NUB-862 has high power and high sensitivity.
It can advance your distance and performance. To protect your wireless connectivity, the high-speed wireless USB adapter can encrypt all wireless transmissions through 64/128/152-bit WEP data encryption and also supports WPA. Dynamic Frequency Selection (DFS) puts your network on the cleanest channel in your location. With the High-Speed Wireless USB Adapter, you will experience the best wireless connectivity available.
Senao NUB-862 Windows 2000,XP Driver, Utility: Download (2006/11/21, 8.19MB)
Senao NUB-862 Windows Vista Driver, Utility: Download (2008/01/14, 3.22MB)