| Wireless Driver & Software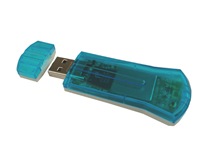 The GIGABYTE GN-WB01GS AirCruiser G USB Adapter introduces the new portable wireless network adapter. GIGABYTE proprietary configuration manager SmartSetup 3 your secured wireless network will be configured in a breeze. Small in size but the GN-WB01GS is up to 50% faster than the standard 54Mbps wireless adapters, also supporting Wi-Fi Protected Access (WPA) and the latest WPA2 security.
GIGABYTE GN-WB01GS is based on Ralink RT73 series USB WLan chipset.
Device Name: Gigabyte GN-WB01GS USB WLAN Card
Device ID: USB\VID_1044&PID_8008
Date
Description
Version
Size
2008/11/26

STA UI version: V.1.3.1.0.10 (For 2K/XP/XP64); V.1.0.7.0.12 (For 9X/ME)
AP UI version: V.1.0.7.0.10 (For 2K/XP/XP64)
Soft AP: GN-WB01GS/WI05GS/WI01GS/WP01GS/WP01GM/WI02GM
Driver Version:
GN-WB01GS/WI05GS锛欴.1.2.2.0 (For 9X/2K/XP/XP64)锛汥3.1.0.0 (For VistaX86/VistaX64)锛?/li>
Fix "Clicking the Cancel button cant get response"
Add new MAC addresses to support SS3
Support GN-WS30HN Wireless mode init value set ABGNmix

Download from :聽 Asia聽聽 Asia(China)聽聽 America聽聽 Europe聽聽聽
O.S. : Windows 9x,Windows Me,Windows 2000,Windows XP 32bit,Windows XP 64bit,Windows Vista x86 (32-bit),Windows Vista x64 (64-bit)

1.01
12.83 MB
[Original from GIGABYTE]